Meet Amy Aulicino, BCND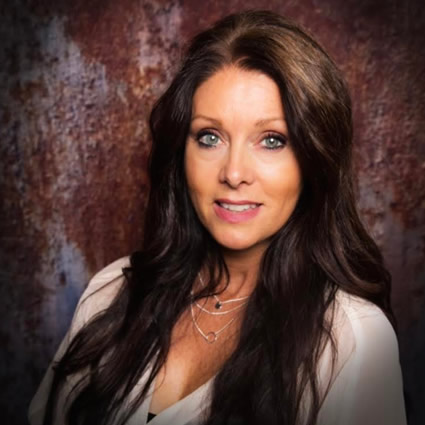 Before embarking on her career as a natural healthcare professional, Amy worked as a nurse. She would be responsible for an entire hall of 20-25 patients. Exhausted and burnt out, Amy was ready for a change; she wanted to be able to spend the amount of time that each person deserves and help them be well versus providing medication.
Nursing started to turn into a business and I'm client-focused. That's when I decided to get out of the field and pursue a career in natural and holistic medicine.
Naturopathic Education & Certifications
Amy studied at the Trinity School of Natural Health in Northern Indiana, earning her degree in 2015. She is a Board Certified Naturopathic Doctor (BCND) and a Certified Natural Health Practitioner (CNHP). She is in the process of getting certified in Functional Medicine through Functional Medicine University. Amy still keeps her nursing license active as well.
A voracious learner, she reads and researches often and attends many webinars. Amy has certification in the following:
Chinese herbs
Bach Flower Remedies
Nutrition
Emotional release therapy
Mentoring
Face, tongue and nail analysis
Muscle testing
Taking the Time to Listen
"One of the things that I love most about being a naturopath is truly spending time with the client-sitting down with them face-to-face and listening to them and getting to the root cause of what their issue is." Caring and welcoming, Amy will always give her clients the time and attention that they deserve.
'You're Not a Symptom or Ailment'
When you come to see Amy, she won't look at you as a collection of symptoms but instead a whole person. While conventional medicine takes a bandage approach by just addressing symptoms, she looks at the root cause.
Amy also believes in a balance of mind, body and spirit and giving each one of those the time that it deserves to bring that client back into full, optimal health.
LEARN ABOUT NATUROPATHY »
In Her Spare Time
When she's not at the practice, Amy loves spending time with her three amazing and beautiful girls. She also likes traveling, particularly to any warm and sunny place that has a beach! Spending time in nature is another thing Amy loves to do. In nature, she feels like she connects with God and has great peace. Amy particularly enjoys going to Pendleton Falls Park. She loves seeing the water, trees and hills.

Amy Aulicino, BCND | (317) 595-9620