Meet Dr. Jordan Miller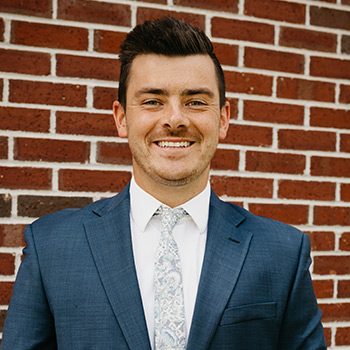 We're thrilled to welcome our newest chiropractor to the practice, Dr. Jordan Miller. Dr. Miller attended the renowned Logan University near St. Louis, where he trained under some of the top professors in the field of chiropractic.
Born and raised in Westfield, Dr. Miller can't wait to begin working with patients of all walks of life in the community he's loved for years-in fact, it was his cousin who initially opened ProWellness Chiropractic!
Discovering the Power of Natural Wellness
In the midst of soccer tryouts when he was younger, Dr. Miller's cousin (a chiropractor) invited him to come in for a check. Initially hesitant as he wasn't in any pain, Dr. Miller finally agreed. After having his spine checked and adjusted, he didn't feel much different-until his feet hit the floor and he stood up.
I felt like I could move in ways I hadn't in years-like a noodle-and I get that feeling every time I get adjusted to this day.
From that point on, Dr. Miller understood the true power of chiropractic, and knew this was ultimately the best career for him.
A Passion for Helping Others
Unlike cold medical professionals, Dr. Miller believes in getting to know his patients and actively listens to their concerns and goals in health. He aims to make you a partner in your care, and wants you to know that he'll always keep your best interest at heart. At the end of the day, it's your body and your health-he's simply here to help you express the best version of yourself possible-naturally!
OUR SERVICES »
Outside of the Practice
When Dr. Miller isn't changing lives in the practice or helping patients unlock their true health potential, he enjoys relaxing with his new husky puppy and his girlfriend. A lifelong sports fan, Dr. Miller also plays in a weekend soccer league and loves watching football-especially the New England Patriots.
Dr. Miller looks forward to meeting you and your family, and can't wait to get you feeling better naturally. Learn more about him when you visit us for your first appointment.

Dr. Jordan Miller | (317) 595-9620