Summus Laser 

Fishers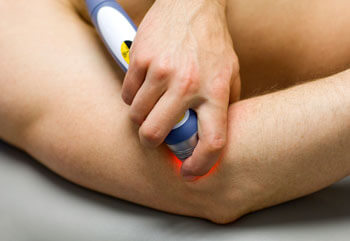 Providing patients with modern, effective healthcare solutions is something we are passionate about at ProWellness Chiropractic. We are pleased to offer Summus Laser, formerly K-Laser USA, therapy at our office. As the most powerful and advanced Class IV therapeutic laser, the FDA-cleared Summus Laser is a thousand times stronger than the previous one that we used.
How Does It Work?
As a four-wavelength laser, the non-invasive Summus Laser is unique. Three of the four wavelengths of light are infrared (the other is red) and therefore, can penetrate deeper into the body for effective healing. Laser energy draws oxygen and nutrients from healthy cells and tissue and transfers them to the injured area.
Patients who receive laser therapy can experience the following benefits:
Increased circulation
Reduced swelling
Enhanced tissue repair
Decreased pain
Reduced scar tissue formation
Accelerated healing
Conditions That Summus Laser Can Help
Chronic or acute injuries, fresh ones or those that aren't responding to care can be helped with painless Summus Laser therapy. Specific conditions that we can treat with the laser include:
Arthritis
Bursitis
Carpal tunnel syndrome
Headaches and migraines
Knee pain
Neck pain
Plantar fasciitis
Repetitive stress injuries
Rheumatoid arthritis
Shoulder pain
Sports injuries
What If I've Had Surgery?
Those who have had surgery also respond well to this therapy, particularly if they've had spinal surgery. Thanks to Summus Laser therapy, many people can avoid a second spinal surgery. Athletes also can recover quicker from their sports-related injuries.
Some Success Stories
If you've tried everything under the sun, including chiropractic, for your pain, consider Summus Laser therapy. We have many patients who have experienced its incredible healing benefits.
One patient who had carotid artery surgery wasn't able to have his neck adjusted, but the Summus Laser was helpful for him.
A police officer who had twisted his ankle so bad that he caused an avulsion fracture (where the tendon tears the bone off) could barely walk through our door. After we used the Summus Laser on him, he was able to walk out without a limp. After just three treatments, he was able to return to work. He thought he'd be out a month.
Nikki, who works at the front desk, had a cold and got adjusted by the doctor. She also received a nasal procedure. "I had just got my K-Laser and thought it would be a good idea to do some treatment on her sinuses to speed up the healing process. I just did one side of her face that Monday and the other side on Wednesday," he said.
Frequently Asked Question
How often should a patient be treated?
If you have an acute condition accompanied by severe pain, we may recommend that you come in daily. For chronic conditions, you will likely come in 2-3 times a week initially, followed by once a week or once every other week.
How many treatments does it take?
The number of sessions depends on the condition we're addressing. For an acute condition, 4-6 treatments may be enough. Chronic conditions, however, may require 6-12 sessions.
No, not at all! You may feel a warm or tingling sensation, but it's not painful.
Are there any side effects or associated risks?
Laser has been used successfully for 20 years and few side effects have ever been reported.
How long does each treatment take?
Each laser session takes about 4-8 minutes, depending on the size of the area being addressed.
Can people of all ages have laser therapy?
Yes, K-Laser works well for adults, teens and children.
Contact Us Today
If you'd like to experience for yourself how Summus Laser therapy Fishers could help you feel better and get better, contact ProWellness Chiropractic today!

Summus Laser Therapy Fishers IN | (317) 595-9620