Massage Therapy in Fishers
Healing Mind, Body and Spirit
Massage therapy is one of the best methods of healing for your mind, body and spirit!
People visit us at ProWellness Chiropractic seeking massage therapy for a variety of reasons. Some individuals come in because they need something to feel better and some visit us to relax. Whatever your stage of health or lifestyle needs, we welcome you to experience the tremendous benefits of massage therapy to enhance your well-being.
A Variety of Massages Available
Massage therapy helps to manipulate the muscles to stimulate relaxation of the muscles, mind and spirit. We'll use our hands and elbows to provide different levels of pressure on your muscles.
Deep Tissue – Uses Slower more forceful strokes to target the deeper layers of muscles and connective tissues.
Swedish – Uses a gentle form of massage that uses long strokes, kneading, and deep circular movements to help relax and energize you.
Prenatal – Therapeutic massage that focuses on the special needs of the mother to be.
Craniosacral – This technique is light palpation of the cerebrospinal fluid in the body, it is very light touch about the weight of a nickel. It helps to realign the cranial rhythm to alleviate headaches, migraines and tension.

Meet Our Massage Therapists
Meet Linsey Smith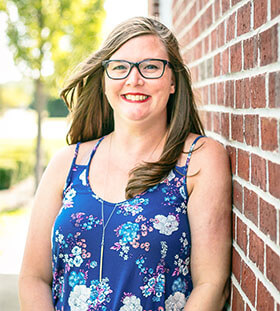 In 2004 Linsey Smith received her certification as a Licensed Massage Therapist from the Healthy Lifestyle School of Massage Therapy in Muncie, Indiana. Linsey she has devoted most of her career working alongside chiropractors. Linsey is currently pursuing a degree as a Physical Therapist Assistant at Ivy Tech where she is on the Dean's List. She has a dream of one day helping veterans and believes that her experience in massage therapy and knowledge in physical therapy will help her to do just that.
Linsey is a nurturing person by nature. She is passionate about focusing on patient care and strives to customize each session to the patients needs ensuring that everyone she helps gets the best possible results from her care. Linsey not only helps with muscle tension and tightness but can use her knowledge in different massage therapy modalities to improve your mobility, boost your immune system, and relieves headaches and sciatic pain. Some of the modalities she specialized in are deep tissue, trigger point therapy, myofacial release, and Swedish massage.
When Linsey isn't in school or working she enjoys spending time with family and friends, going to movies, crafting, painting, and reading.
I've learned that people will forget what you said, people will forget what you did, but people will never forget how you made them feel. Maya Angelou
Meet Timothy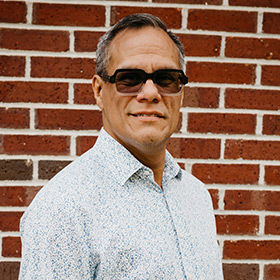 Bio Coming Soon.
Meet Heather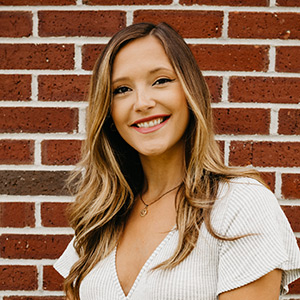 Bio Coming Soon.
Heather was amazing! I am an athlete with a sore body! I felt amazing when she was finished!"
Brayden M.
Contact us to learn more about us and how we can help revitalize your health through chiropractic care and massage therapy.
CONTACT US »


Massage Therapy Fishers IN | (317) 595-9620